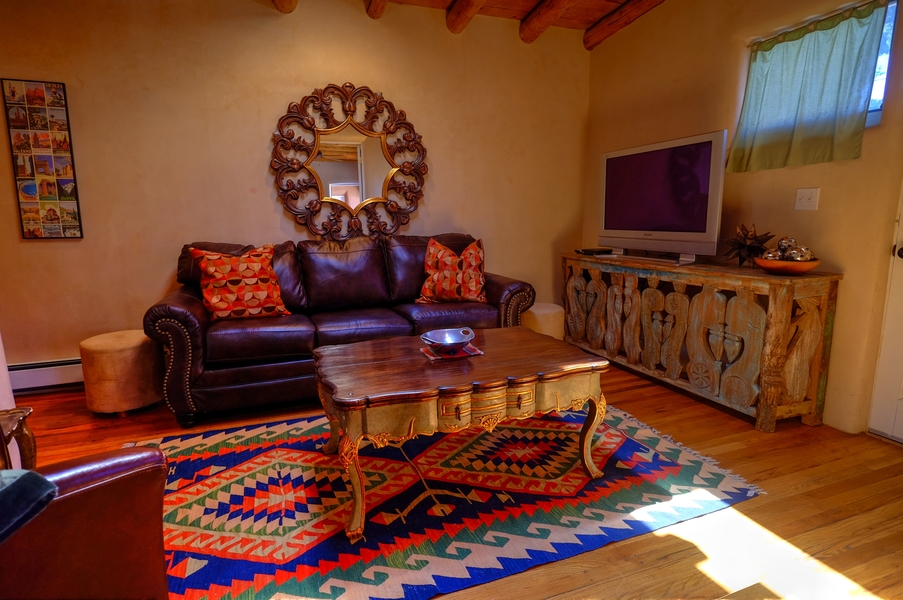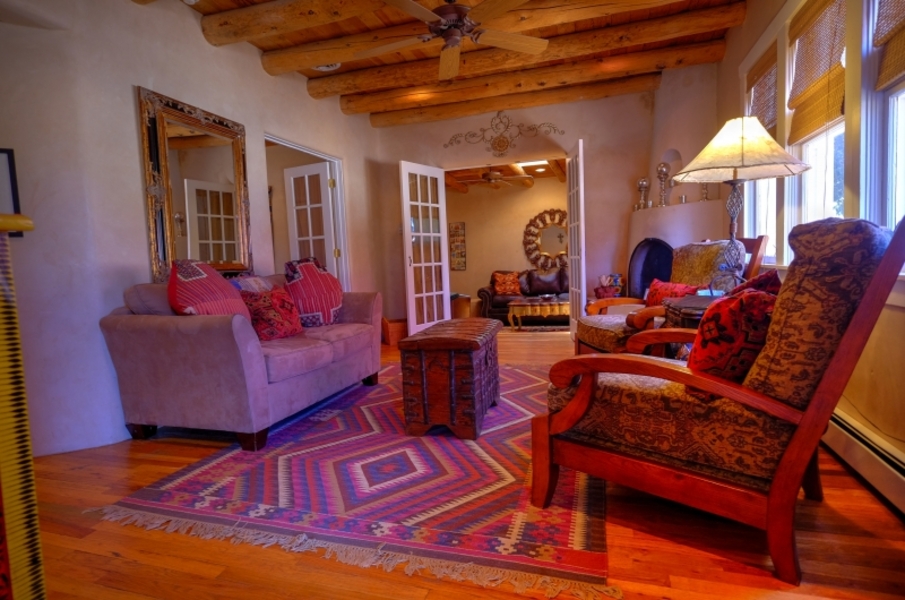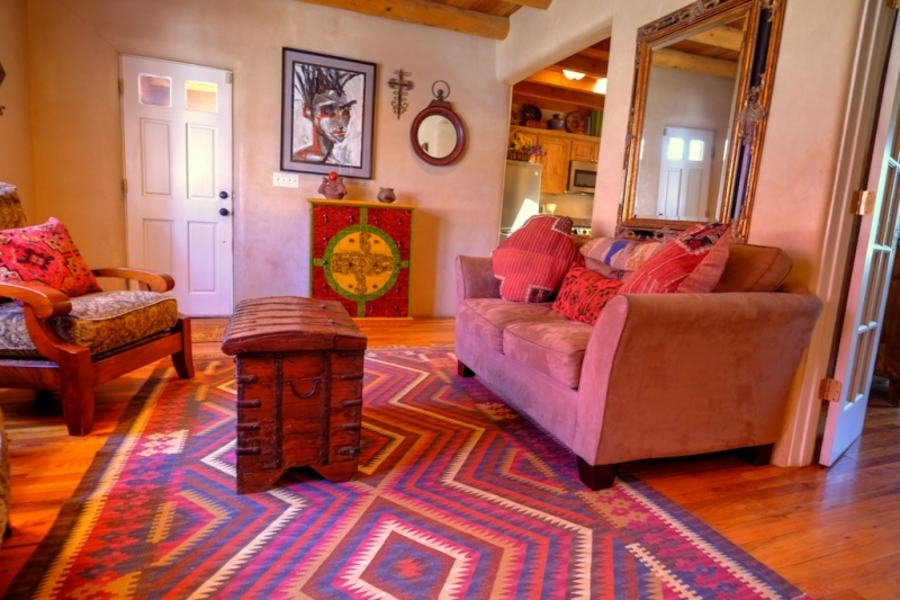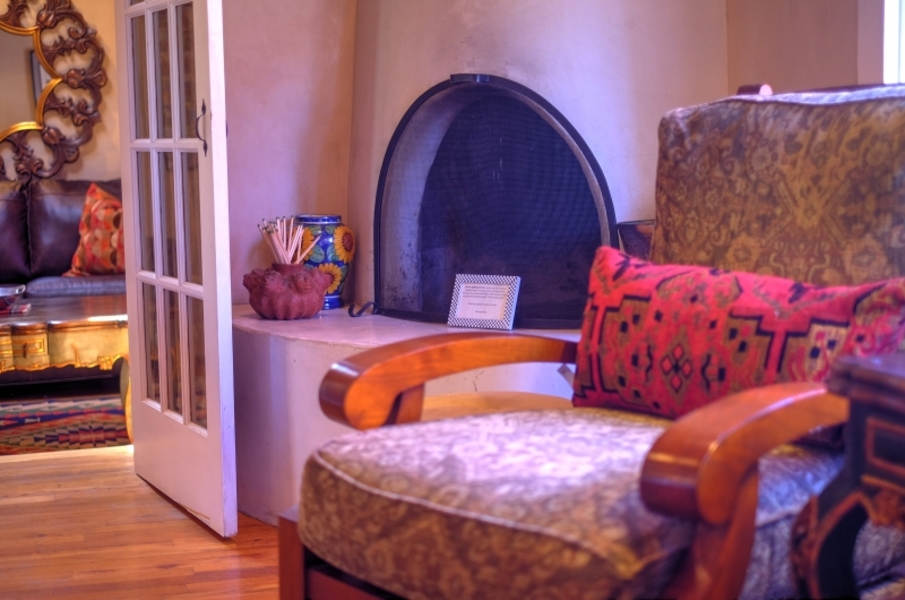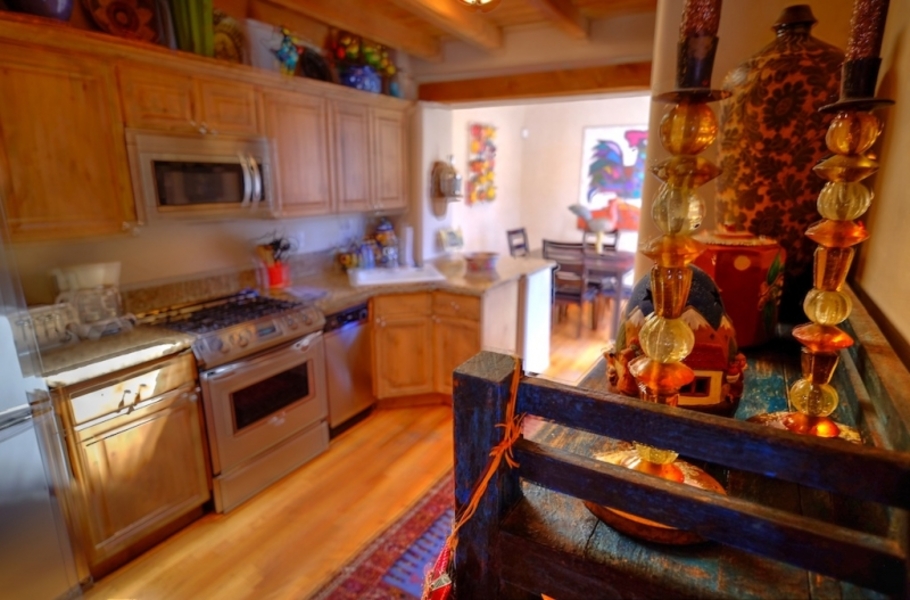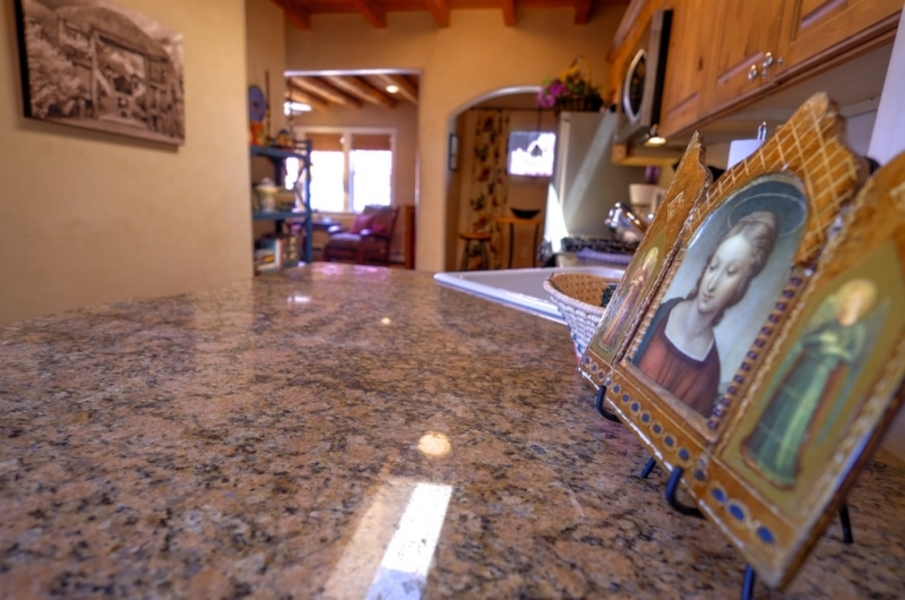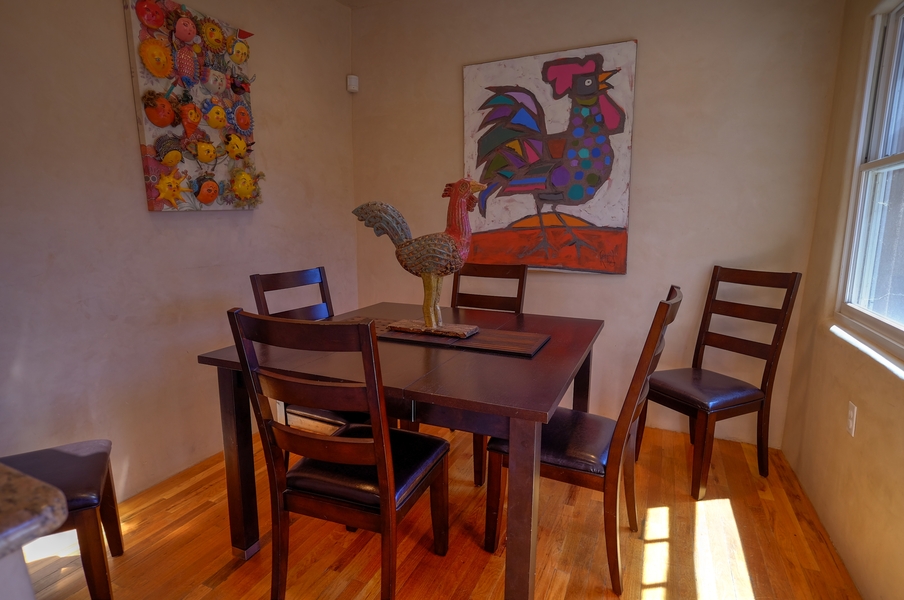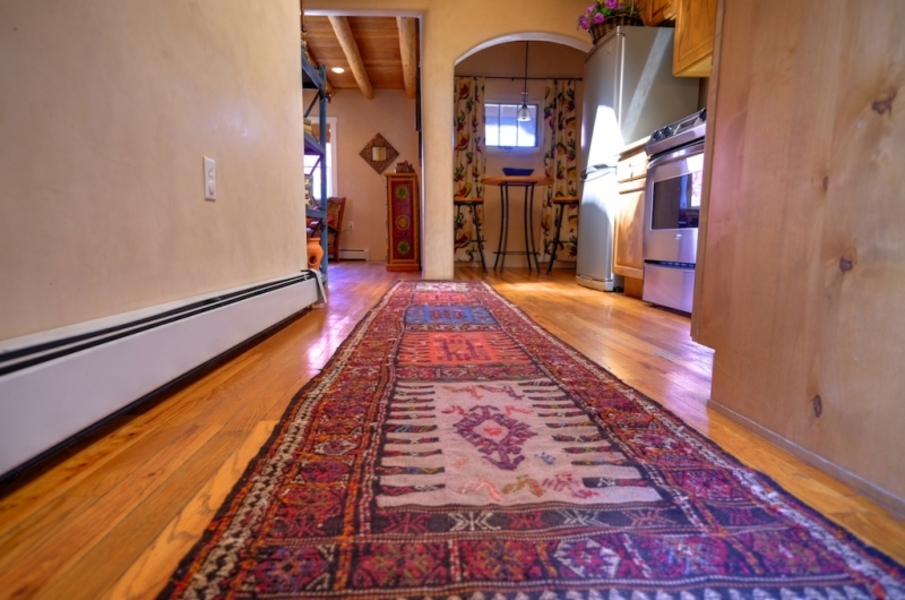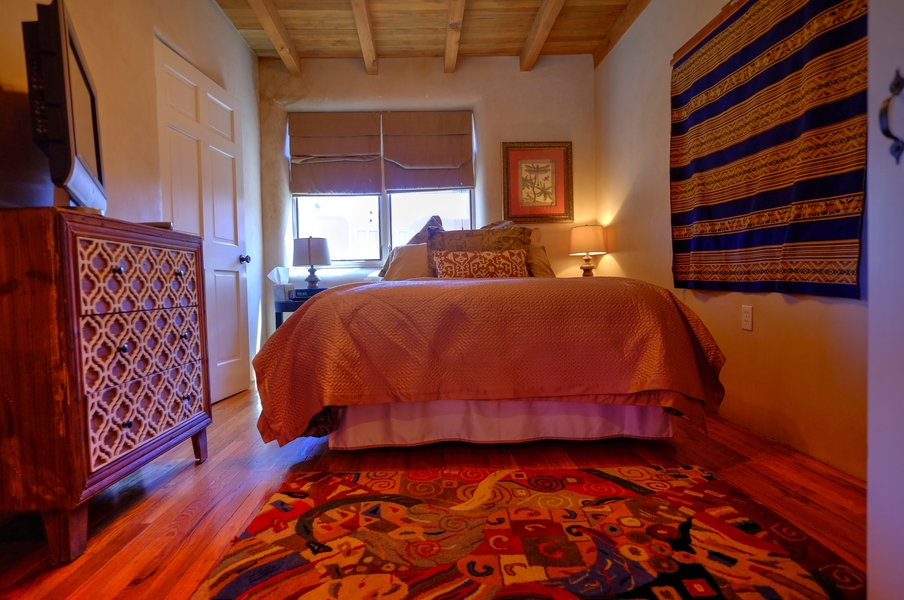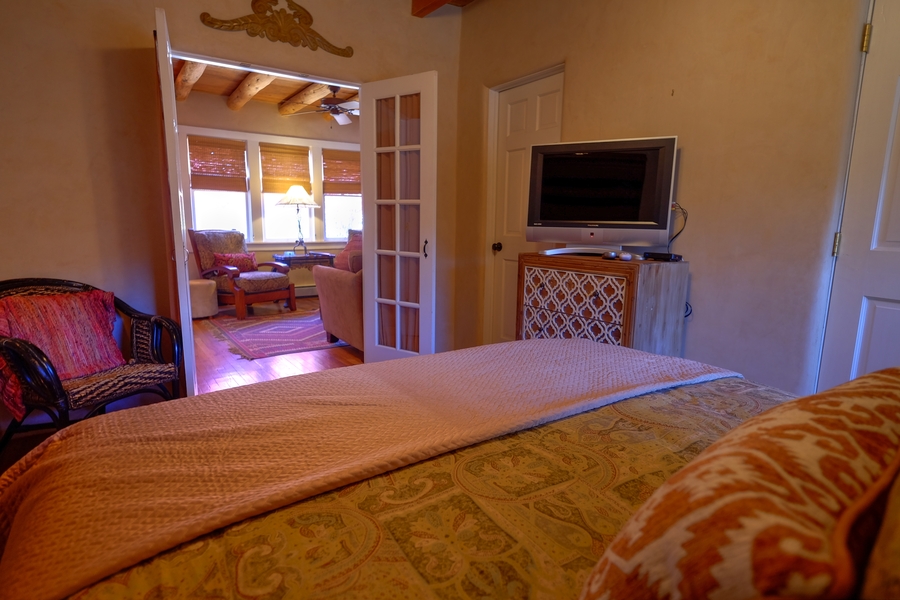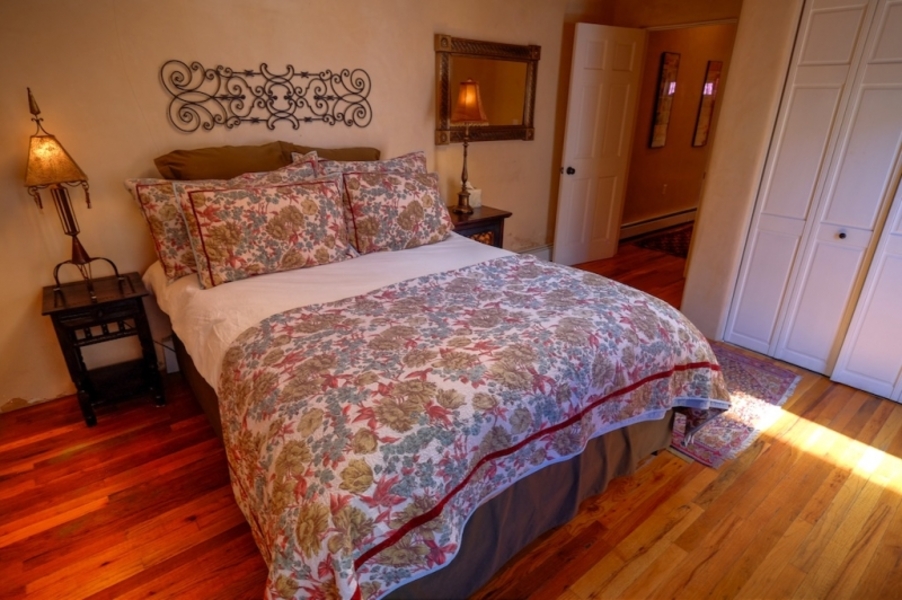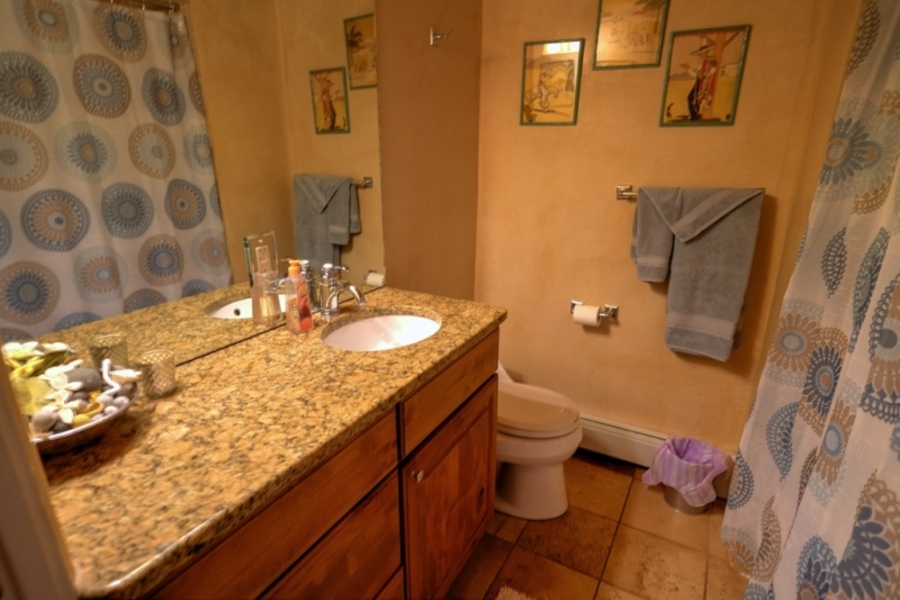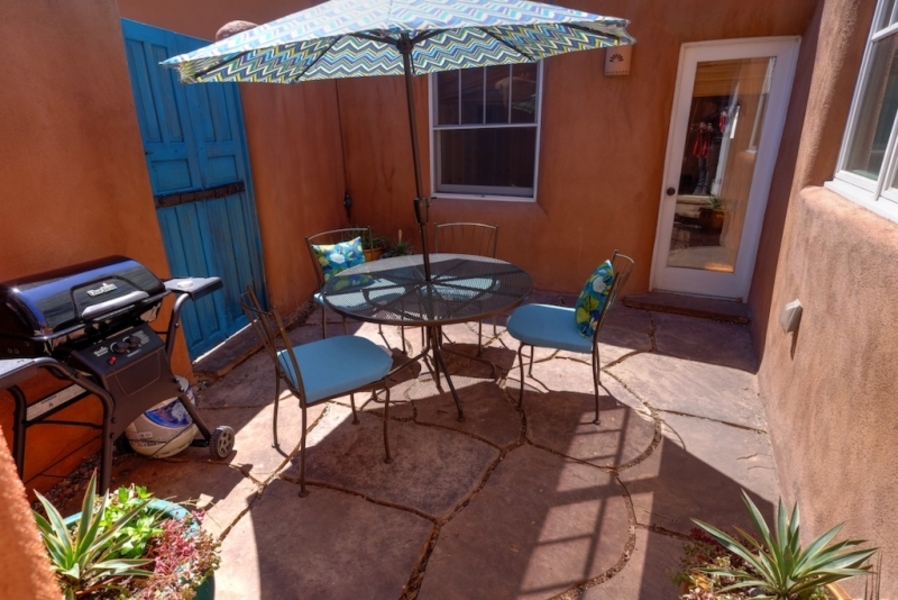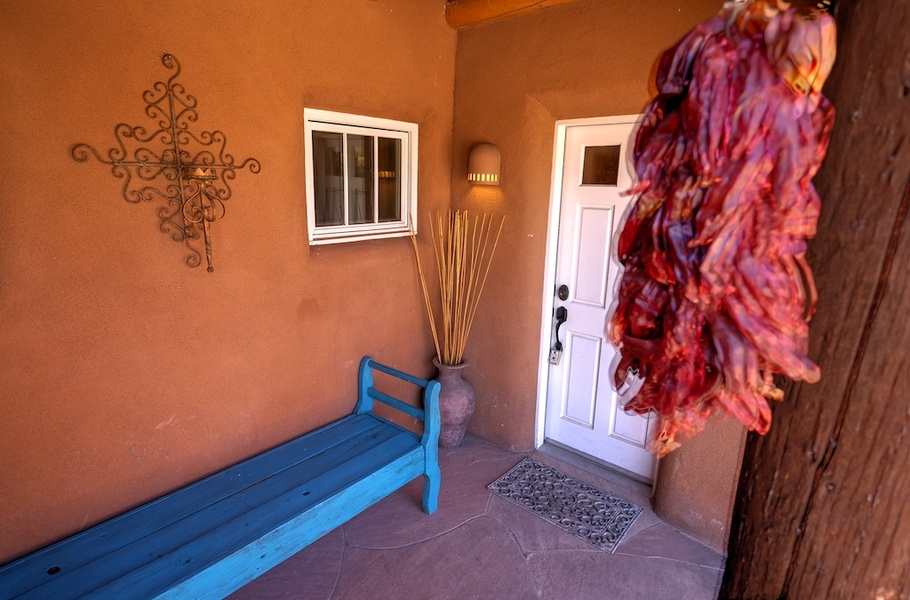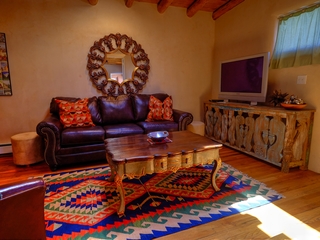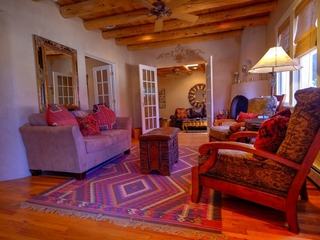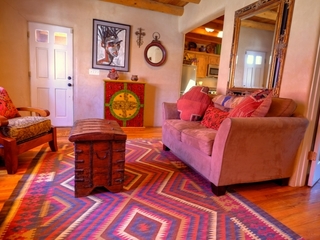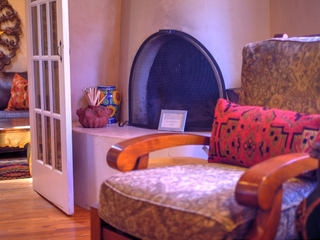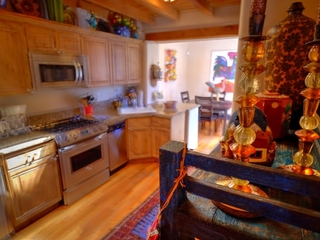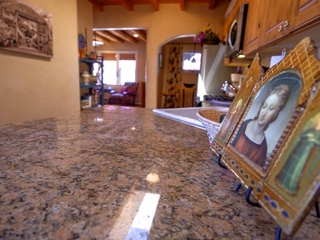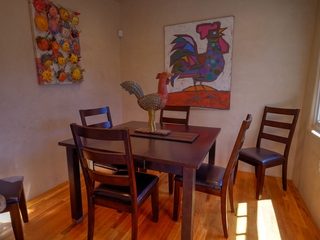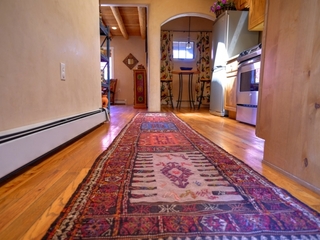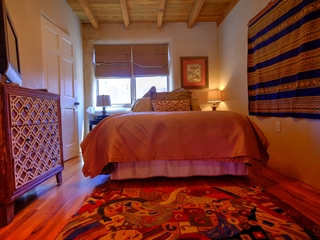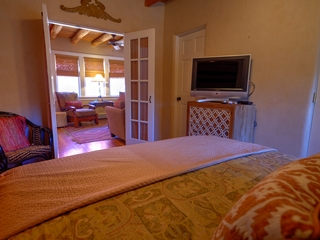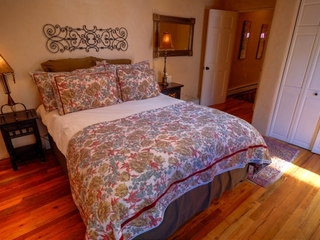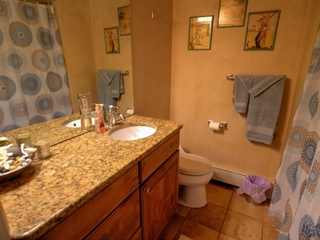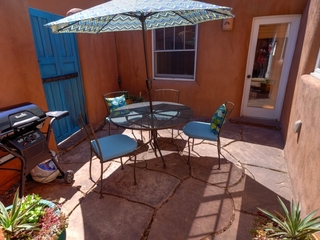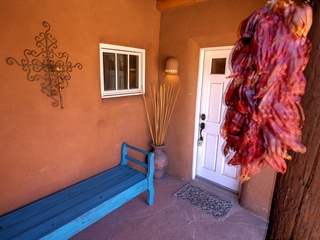 Description
This newly restored casita features two dens, two baths, two bedrooms and a beautiful kitchen. The fully equipped kitchen is spacious, making this the ideal casita for two couples just looking to get away! For those extra guests, take advantage of the queen size pull out sofa located in the den. The kitchen has two separate seating areas, one for six people and a private breakfast nook with a cocktail round for two. Boasting hardwood floors, beautiful adobe walls, working kiva fireplace, original viga beam ceilings, decorated with Santa Fe style furnishing, you won't want to miss this 1400 square foot home! One bath has a Jacuzzi tub, and the other a walk in shower. Both baths are located just off the bedrooms. French doors can separate the two bedrooms giving each their own private den. Skylights and ceiling fans in nearly every room, central air and radiant heat, flat screen TV, Washer/Dryer and complimentary wireless internet access. Each bedroom is equipped with a queen size bed so this casita will sleep four comfortably; six if you use the pull out. Private patio located in back of the casita with two entrances! Complimentary parking just in front of your casita. You can park your car and walk to the plaza in minutes or to the brand new Railyard.
Room details
2 bedrooms
2 full bath
+ more
- less
Bedrooms
Bathrooms
Sink
Toilet
Bathtub
Shower
Sink
Toilet
Shower
Rules and special rates
6 guests max
1 night min stay
+ more
- less
check-in: 04:00 PM
check-out: 10:00 AM
Rates:
Base Rate:

$208.95

/nt
Thanksgiving from 11/22 to 11/27:

$187.95

/nt
Holiday from 12/20 to 01/02:

$313.95

/nt
Memorial Day from 05/28 to 05/31:

$183.75

/nt
Low Season from 10/19 to 11/26:

$177.45

/nt
Winter from 01/04 to 02/28:

$145.95

/nt
Low from 03/01 to 03/31:

$162.75

/nt
Mid from 04/01 to 04/30:

$145.95

/nt
July from 07/01 to 07/31:

$246.75

/nt
High from 08/01 to 08/28:

$250.95

/nt
Indian Market from 08/19 to 08/21:

$303.45

/nt
Fall from 10/11 to 11/21:

$162.75

/nt
Mid-Season from 05/01 to 06/30:

$177.45

/nt
Mid Season from 08/29 to 10/10:

$208.95

/nt
Low Season from 11/28 to 12/19:

$177.45

/nt
Discounts:
Stay 7 nights: 10% off
Stay 14 nights: 15% off
Stay 30 nights: 30% off
Cancellation Policy
The guest can cancel up to 14 days before arrival and receive a full refund. There is a free cancellation window 24 hours after booking.
Interactive area view
click & drag to explore
Santa Fe Map
drag to navigate